Credit: Images from Pinterest
Our eyes perceives design through stylelines.
Here, we explore the classic, the traditional, and what breaks conformity whilst retaining a comfortable sense of uniformity.
The shirt collar for example, is a staple for every businessmen and women. There is a general definition to its make, to identify what it is as a garment detail. Yet the nuances are plenty, and sensitive to those with a keen eye looking to 'break' the mold.
As we converge into a seamless approach between 'corporate' and 'lifestyle', tailoring demands finetuning from a master drafter, and the creativity of a designer that lends new meaning to the phrase 'Think outside the box'.
There are no fast and hard rules, but there still exists a fine line between the astute and the relaxed. Asethetic balance and understanding is imperative as we navigate the tricky waters between convention and wearable imagination.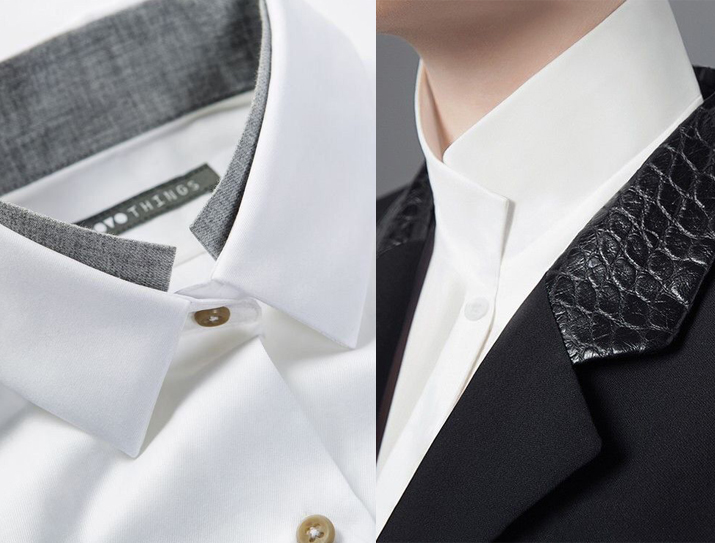 Credit: Images on pinterest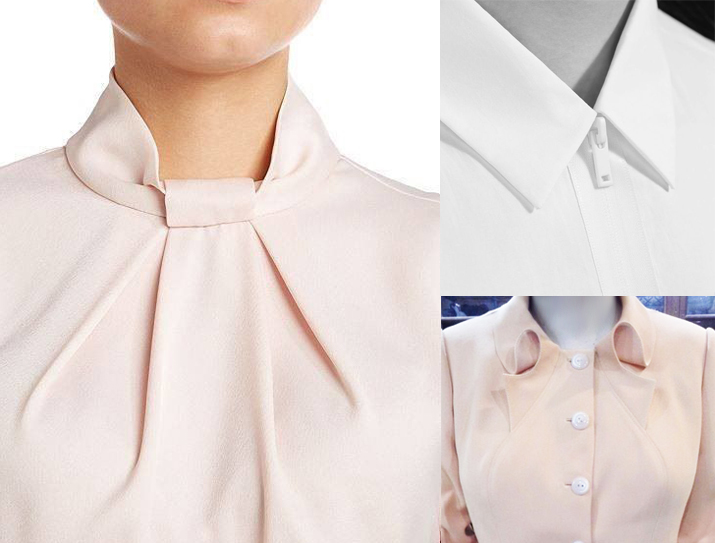 Credit: Images from Pinterest
'Reinventing and updating' – these are the expressions the modern tailor chases after to keep relavence and interest. From formal shirts with concealed zips instead of buttoned down plackets to darts and drapes that extend down from the collar and neckline. Nothing can be too drastic different from traditional looks, or it may be too wacky for the corporate office. Yet the modern audience demands a slight twist to their workwear, an interest that is subtly discernable as unique, and a class above the rest.
Here, is just a few of our top picks of modernized, collars and necklines that we find breathed new life into the smart shirt.
Only nothing short of ingenuity is needed.