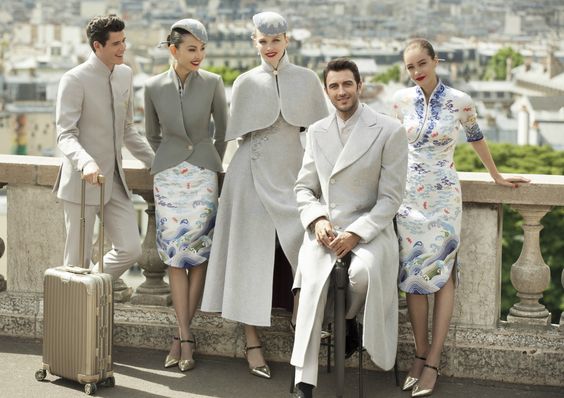 Credit: Images from Pinterest
Looks straight out of a Harry Potter Movie, if there was an East Asian alternate reality.
This is Hainan Airlines – the elegant, sweeping styles that takes haute couture Parisian streets to the air.
A love project with designer Laurence Xu, the jaw-dropping magnificence marries the East and West in a nod to the cultural roots of the airline, whilst bolstering it's globalized, international foothold. It's nothing short of respectful, and genius, with the skilful combination of elements and styles complementing one another.
Legendary eastern birds of important symbology frolic amongst Eastern clouds and the sea, set upon a moon kissed sky as the backdrop on the silvery-white satin brocade dress. Elegant western capes and coats then drapes across the mythical landscape embellished on a modern cut cheongsam.
The men complement the ladies' style in wester style coats and jackets that feature a slim, mandarin collar, a nod to the eastern signature that combines in an overall suave visage.
In this line up we fall in love, and know it takes its place amongst the our favourite airline uniforms for all times to come.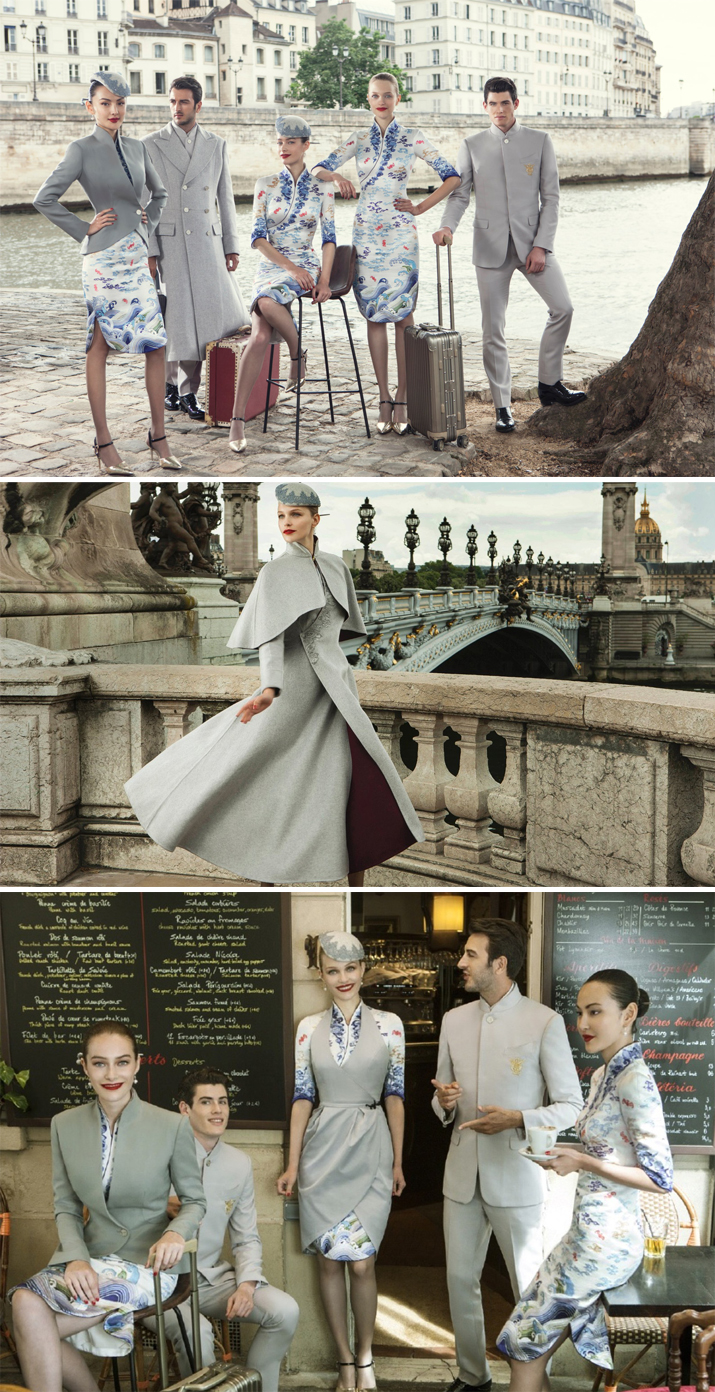 Credit: Images on Pinterest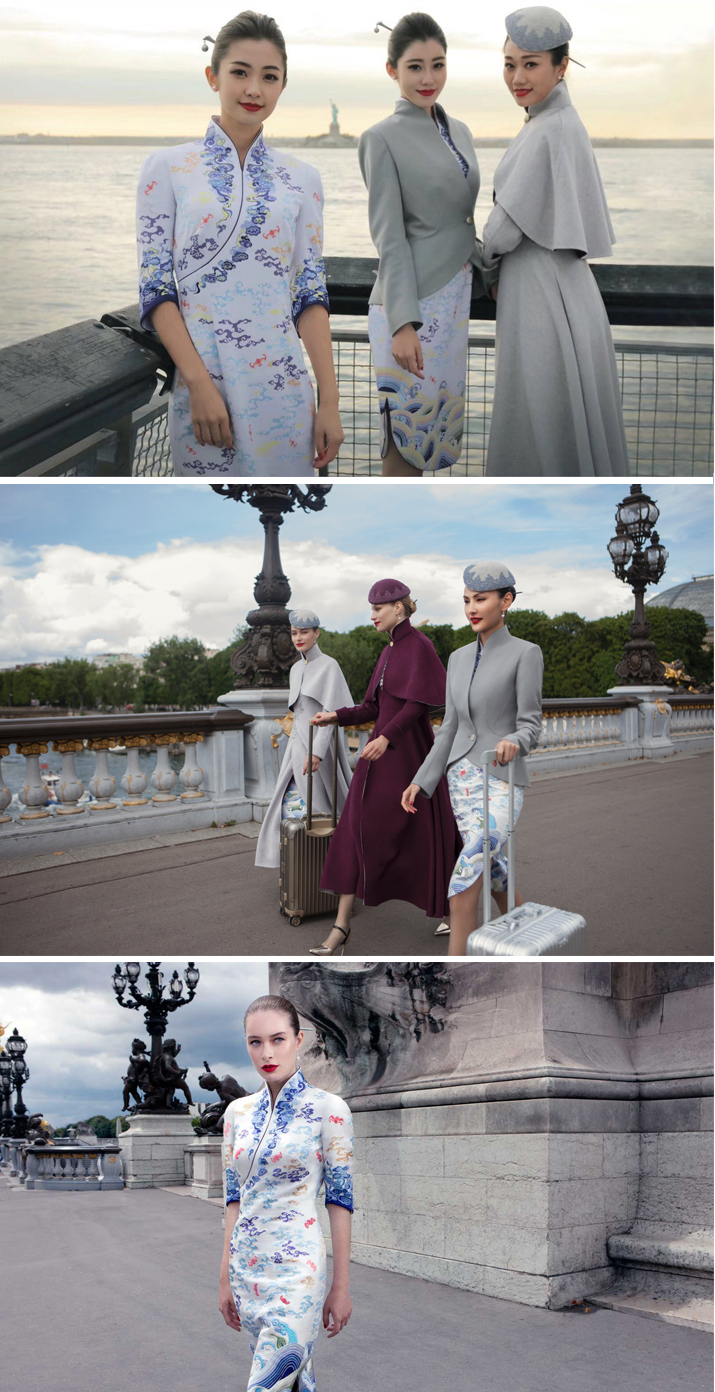 Credit: Images on pinterest