The Trend Edit: The Jacket in winter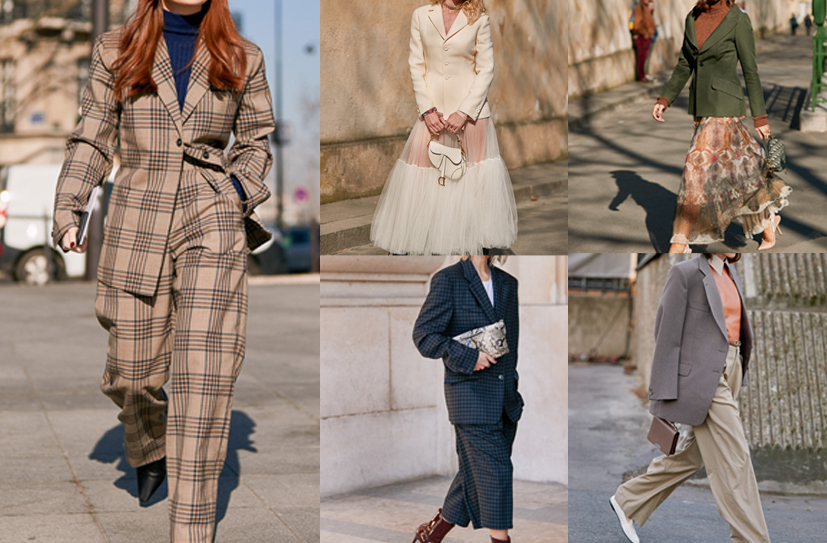 Credit: Images from Pinterest
Fall Jackets– Fittingly sensible, and deviantly expressive
It's the best season to strut out and about in jackets. In essence the jacket serves us against the biting cold. As a bonus, we get to amplify our presence, making statements bolder and more astute, whichever so effect we so desire, augmented by the very coat sweeping across our shoulders.
Here we put together some of the best styles and keynotes seen this season.
Structured and stern, the powerful form is swept above graceful billowing skirts that altogether reminds us that in spite of the 21st century image defining women as strong, power players in society, they have every right to express their feminity. There is no better opposition to hardlines than a soft approach, which also makes these two facets an excellent complementary force to one another. And thus rightly so, pairing the jacket over long, flowing skirts puts women on the forefront between the traditional norms of 'power dressing', continually reinventing and revitalizing the wardrobe even through the supposed sombre-ness of winter.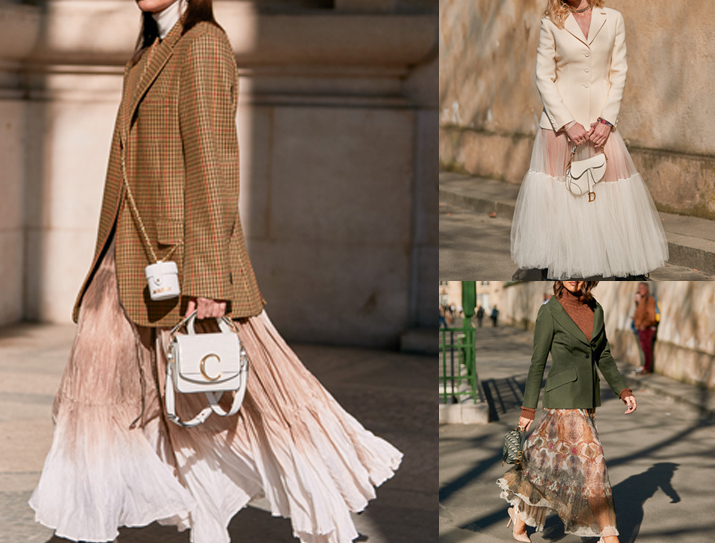 Credit: Images on pinterest
The astute, ever-corporate-ready jacket yet still also maintains its classic look paired with smart trousers. Tailored in warm wool blends and thicker inner-fusing also keeps one ever steadfast and bustling in the hustle of urban life.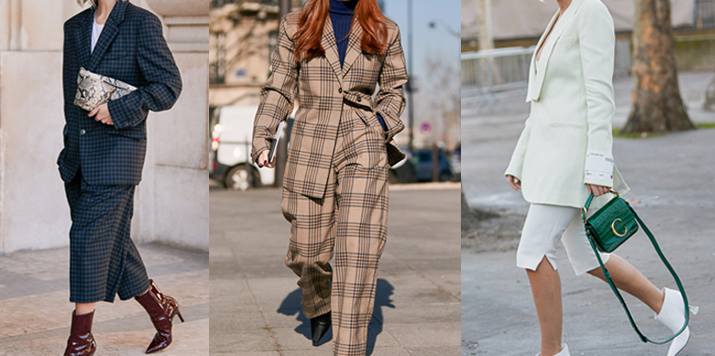 Credit: Images from Pinterest
Alongside the quintessential business style, comes the long, relaxed coats, oversized with deliberate intent, bringing forth an intensity of dressed-down style thrown together with effortless ease.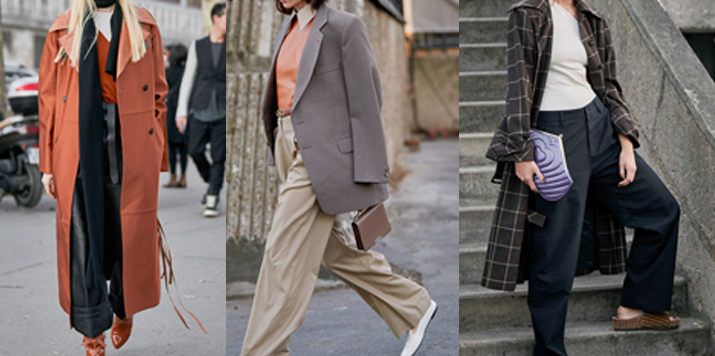 Credit: Images from Pinterest