Simpson Marine approached Modoleen for the task of outfitting their ambassadors in stylish, yet comfortable wear suitable for the sunny weather in Yacht shows across Asia.
Undertaking the project was fun yet challenging, allowing Modoleen to expand on her creativity to the fullest, whilst utilizing her knowledge and resources on lightweight, summer wear.
Special consideration was taken to keep designs work-friendly whilst retaining a fun, summery resort look that ties in line with Simpson Marine's luxury yacht lifestyle service.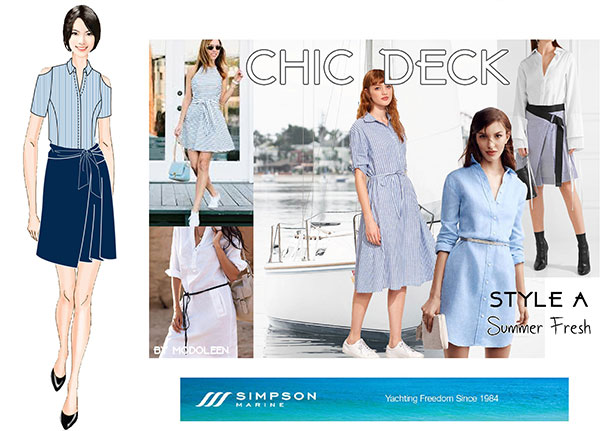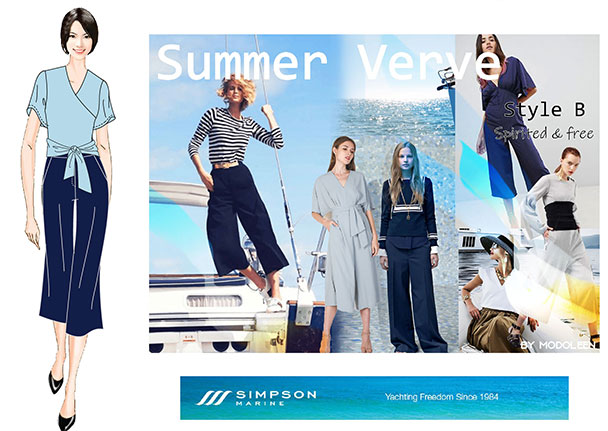 Modoleen gave me good suggestions that are professional without compromising on the design of the uniform. And despite the tight timeline required to rush the uniforms out during the Christmas festive period, Modoleen assisted with my request and made it happen. Not only did they manage to pull through all orders, they even made the effort to hand deliver the uniforms to me – packed nicely with my colleague's name and sizing! I am very impressed with the high standards and them going beyond their job scope in providing ease and efficiency for me.