"By wearing a mask – even a cloth mask – these pre- or asymptomatic persons may be a little less likely to spread the virus to others," says Assoc Prof Hsu, who is also the school's programme leader for infectious diseases and the co-director of Global Health.

Previously discouraged from wearing masks if persons are not unwell, the Singapore government, US and a few other countries have recently revised their guide. Contact tracing and findings have discovered that there were many cases of people being asymptomatic  even as Covid detection kits confirmed them as carriers of the virus. In short, this means that infected people will still be able to spread the virus to others for a few days before becoming ill.
It is the increasing rise in cases in Singapore that suggests there are undetected coronavirus cases in the community. Such people may still be out and about at work or in places where people congregate without realising that they are infectious.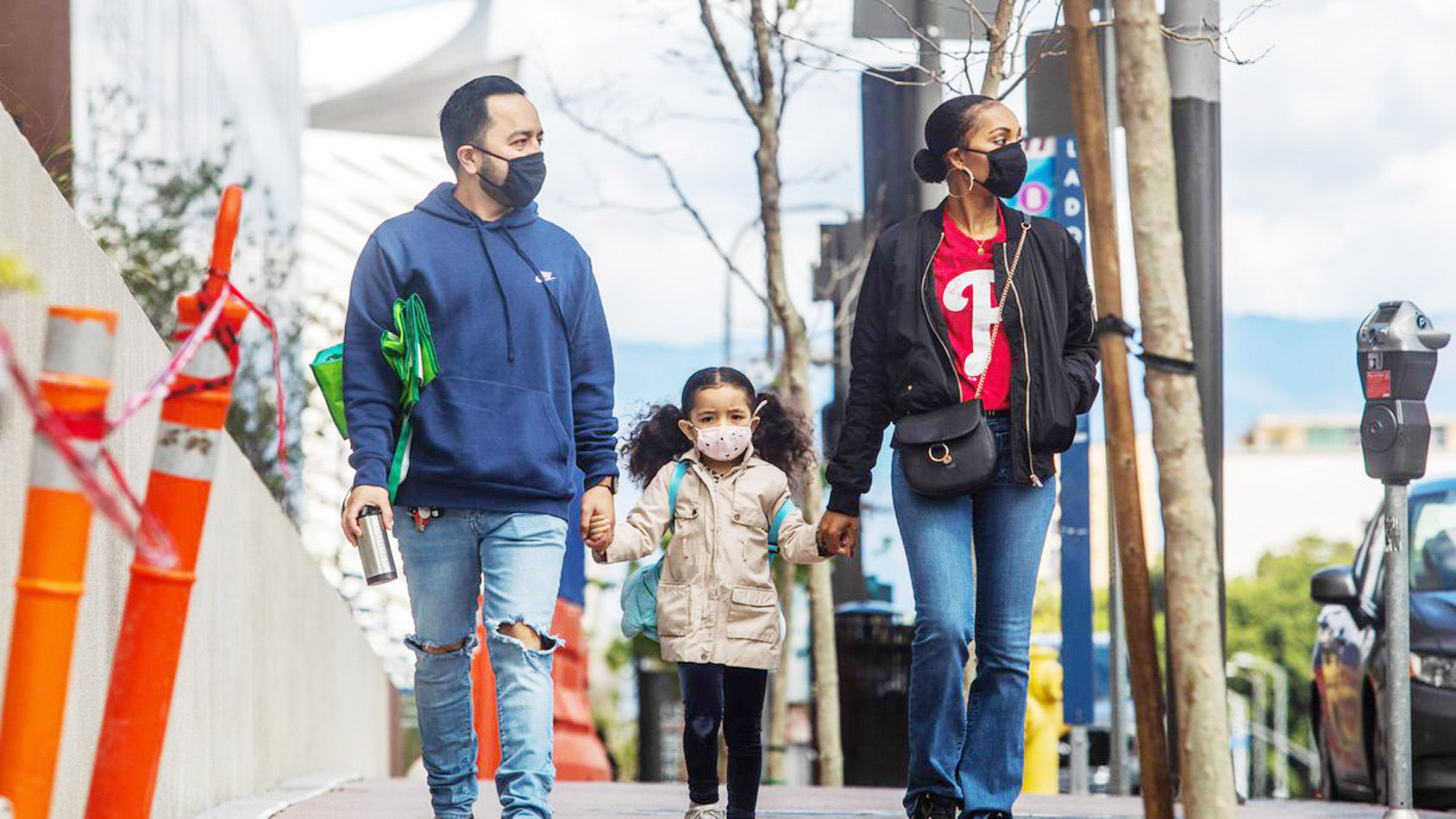 And hence, the Circuit Breaker was put in effect, lasting a total of eight weeks. Whilst efforts have reduced spread in community cases, the cases in foreign dormitories remained persistent.
Experts have since cautioned that social distancing practices should still be followed, and work place operations that resume should take rotational shifts. Close monitoring is still required, as seen by cases in countries like South Korea, China and Germany, who sees a rise in Covid cases again after lock down measures were eased back.
Physical distancing remains the most important measure against the spread of SARS-CoV-2 – the virus that causes COVID-19.
However, it is not always possible to maintain reasonable physical distance from others if one goes to work or out to buy essential items. In that situation, other measures such as handwashing will be helpful.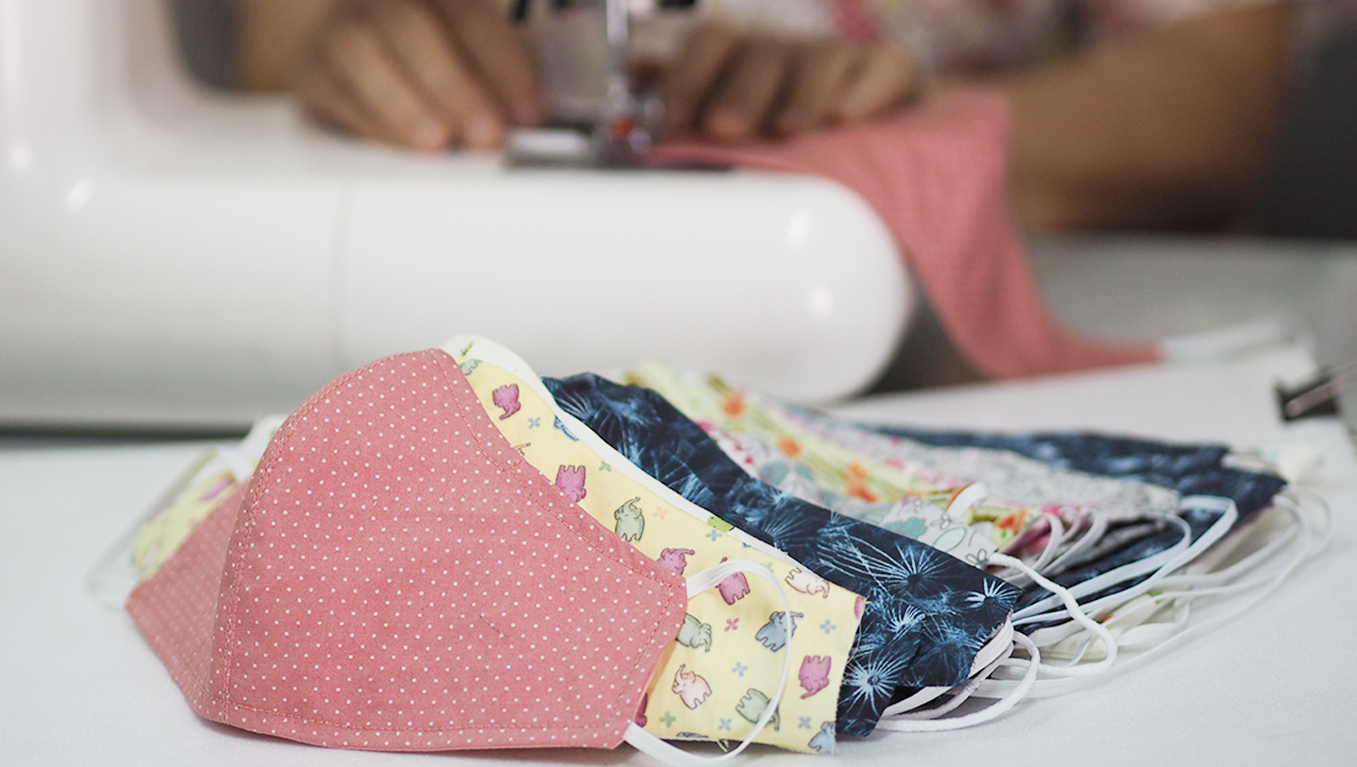 Wearing of cloth masks will also provide an additional level of protection. Singapore authorities have advised people to wear masks when they go to a "crowded environment".
The N95 and surgical masks are most effective in terms of preventing the spread of respiratory viruses, but they are not reusable and are potentially in short supply worldwide. WHO has stated that they should be reserved for healthcare staff and other frontline workers, who are most in need of them.
(more guides on medical masks listed on HAS (Health Science Authority of Singapore) 

Fret not however, as a fabric masks offers adequate protection in non-medical settings, where the risk of contamination is a lot higher.
 For proper protection, the cloth face coverings should fit snugly but comfortably against the side of the face.
They should include multiple layers of fabric while allowing for breathing without restriction.
The inner side of the masks in particular, should be cotton for best comfort, as the natural fibre is least likely to irritate the skin. Polyester types of fabric tend to trap heat and aggravate the skin on long hours of wearing, hence, it is not recommended to be used on the underside.
People should be careful not to touch their eyes, nose, and mouth when removing their face covering and wash their hands immediately after removing.
The reusable masks need to withstand washing and machine drying without damage or change to shape.
Masks should be washed after each use.
The best option would be to have an inner pocket on the underside of the mask where you could insert a filter sheet as an added safeguard and precaution. Filter sheets can be bought separately from retailers and it needs to be replaced daily. However, it costs much less than a piece of surgical mask, making it a cost effective alternative.
Resource CNA
Having said that, fabric masks can be DIY self-made if you have the right materials at home. Many craft enthusiasts and makers have posted blogs on their cloth mask instructions. Fabric mask pattern and step by step instructions can also be found on news sites like nytimes and washingtonpost.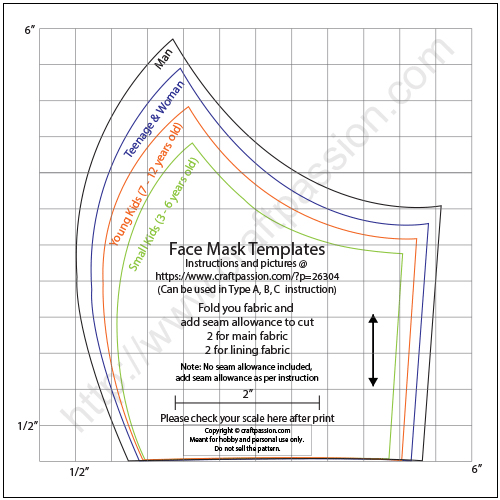 DIY cloth mask pattern for Craft passion.com
Sew yourself fabric mask pattern published in the straits times.
Otherwise, if it is too much a hassle or you have difficulty procuring the materials, you can always get it from a trusted mask supplier.

Page info: How to make fabric masks. DIY cloth masks. Singapore reusable mask supplier. Mask pattern to sew your own mask.