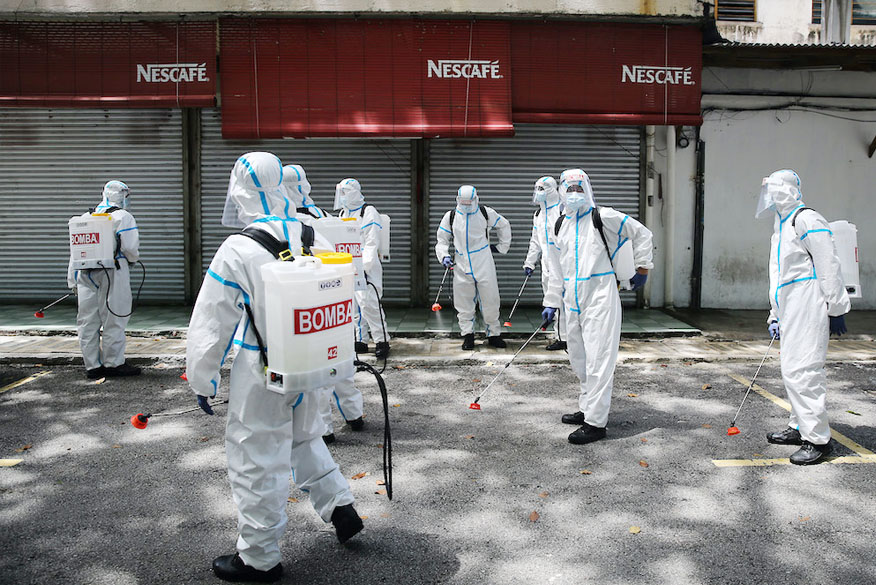 Credit: Images from Global News
Since 2019 year end, Covid-19, caused by the virus SARS-CoV-2, has spread as a rapidly growing infectious disease outbreak that caused a global pandemic.
In the months since then, adverse impacts on the global economy can be felt, with chaos in trade and logistics, and overall instability and uncertainty on the shape of our future.
Even more devastating is the negative impacts on the health and livelihood of people world over. Hospitals have become overcrowded, and medical equipment is in dire short supply.
The death toll climbs.
The dire situation spurs drastic measures – countries world over, fights to tackle the virus. Various measures have been implemented to curb its spread to some degrees of success.
Stay home orders, or lockdown with movement restriction have seen a gradual decline in the curve. As mass gatherings and human-to-human contact reduces, mass sensitizing actions have been taken in high-risk areas. Disinfection clean-up operations have been done in various levels across the world, eliminating viruses lingering on public surface, hence reducing the spread of infection.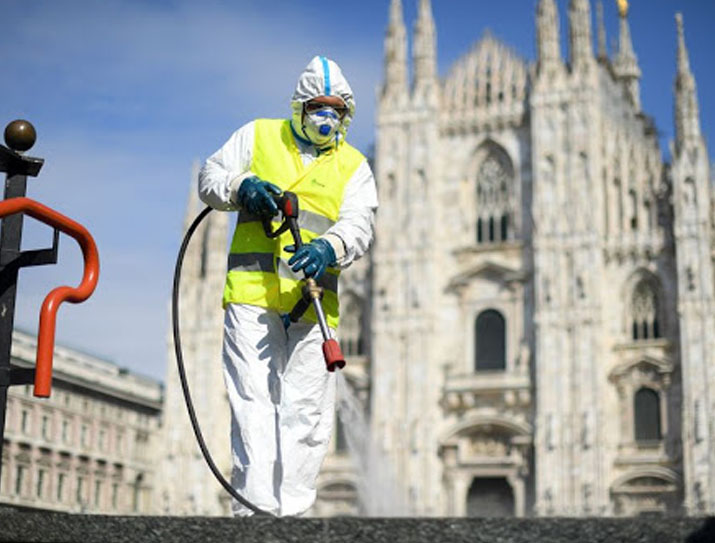 Credit: Images from Global News
The battle however, will be a long and drawn out one. Experts have already predicted Covid-19 will likely continue to hit us all through the rest of this 2020 year.
What then, of our livelihoods?
The hard truths are it will not return to the same as it was before. In spite so, work operations and businesses must resume to some degree to facilitate income and keep the economy moving, albeit at a slower rate.
Credit: Images from Global News
Facing this, several countries are looking at solutions for a post lockdown situation to safeguard the health of the masses. On top of face masks and continued social distancing measures, more can be done, and should be done. Prudent measures must continue when lockdown lifts, as the virus proves to be tough to beat, at least until a viable vaccine is available.
Herein enters the Disinfection chamber, or Disinfection tunnel, which are some of the terms coining it.
It is simply put, a walk-through cubicle that sprays a disinfectant on the individual passing through. Meant to be an efficient mass disinfectant technology, several countries have begun setting up the station at crowded places like malls, markets and offices.

Just a quick 5 to 10 second exposure under the spray will suffice, as the disinfectant remains on the surface, eliminating the viruses lingering on a person's skin, clothing and belongings over five minutes or so. A carefully chosen disinfectant that would kill the virus, yet remains safe for humans, will boost the effectiveness of the installation.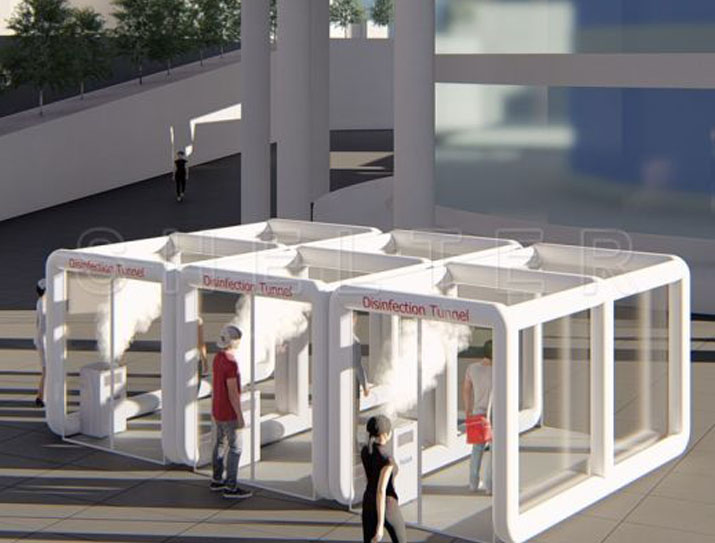 Credit: Images from Global news

Credit: Images from Global News
It is in these circumstances that Modoleen has also invested in such a technology to be implemented as lockdown measures gradually eases back. Health and safety is at the forefront of our beliefs, as we play our part in tackling the Covid-19.
Our disinfection Station is a visually clean, modern walk-through installation that features auto movement detection for disinfectant mist spray. More info can be browsed here.