-World Health Organisation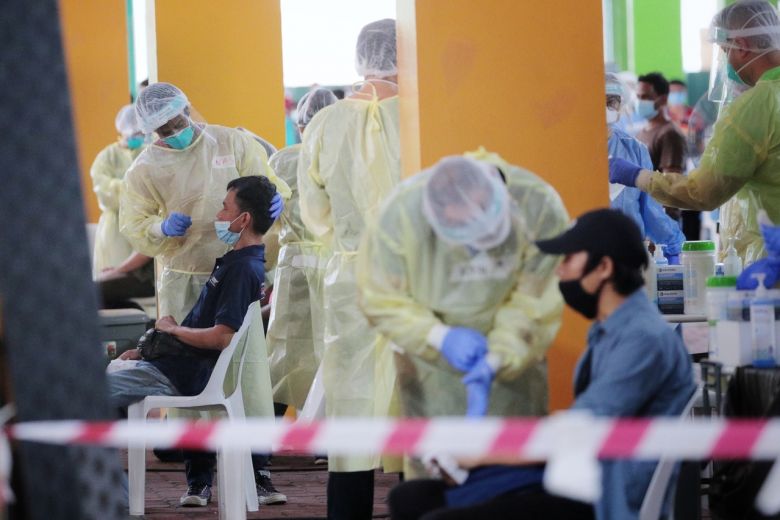 "Singapore has concluded that Covid-19 will be around for some time – possibly more than a year"
Singapore: Cumulative number of confirmed cases
Statistics have shown that the infectious disease will be a long fight. Experts are forced to deliver the hard truths.
Since the reopening on 2nd June, in barely just a month, new Covid-19 cases continue to surface, citing an invisible enemy that remains tough to beat. Some are picked up from active contact tracing, others by proactive screening which is provided only to selected groups so far. Groups in healthcare, residential homes, pre-school and compulsory education are covered in the Covid-19 test, adding onto the three-month long testing done for the dormitories of migrant workers.
Such proactive efforts help with early identification of COVID-19 cases, quickly isolating cases to prevent extensive spread. It does not however, completely cut off transmission as majority of the population in Singapore have yet to be tested.
A notable instance would be the case reported on June 6, of confirmed cases of four students and 1 teacher, all from different schools. All contracted the virus in the Circuit Breaker period despite the extreme distancing conditions.
Another imminent concern is the rising numbers of confirmed cases since Phase Two.
Circuit Breaker has ended. Yet the 2 months lock down not only did not completely eliminate the virus in our premises, after the initial reduction in community cases, we are now seeing a rise again in nary a month since phase 1 of reopening.
Coronavirus: More people getting infected at workplaces following phase 2 reopening
These are hard facts that demands the need for us to remain vigilant. We should not rest on our laurels. Disinfection and Sanitizing is an important measure under these conditions for our protection and safety, in order to keep infection rates low and controlled.
Prepare. Protect. Prevention.
Health and Safety Epidemic Management System
With the Covid-19 (SARS-CoV-2) pandemic, there is an urgent and immediate need for us to do everything we can with the tools we have now, to suppress transmission, protect our health and save lives.
Here enter the Disinfection Station,  a  preventive measure for everyone to address the current pandemic and provide a safer environment as we resume post-circuit breaker activities.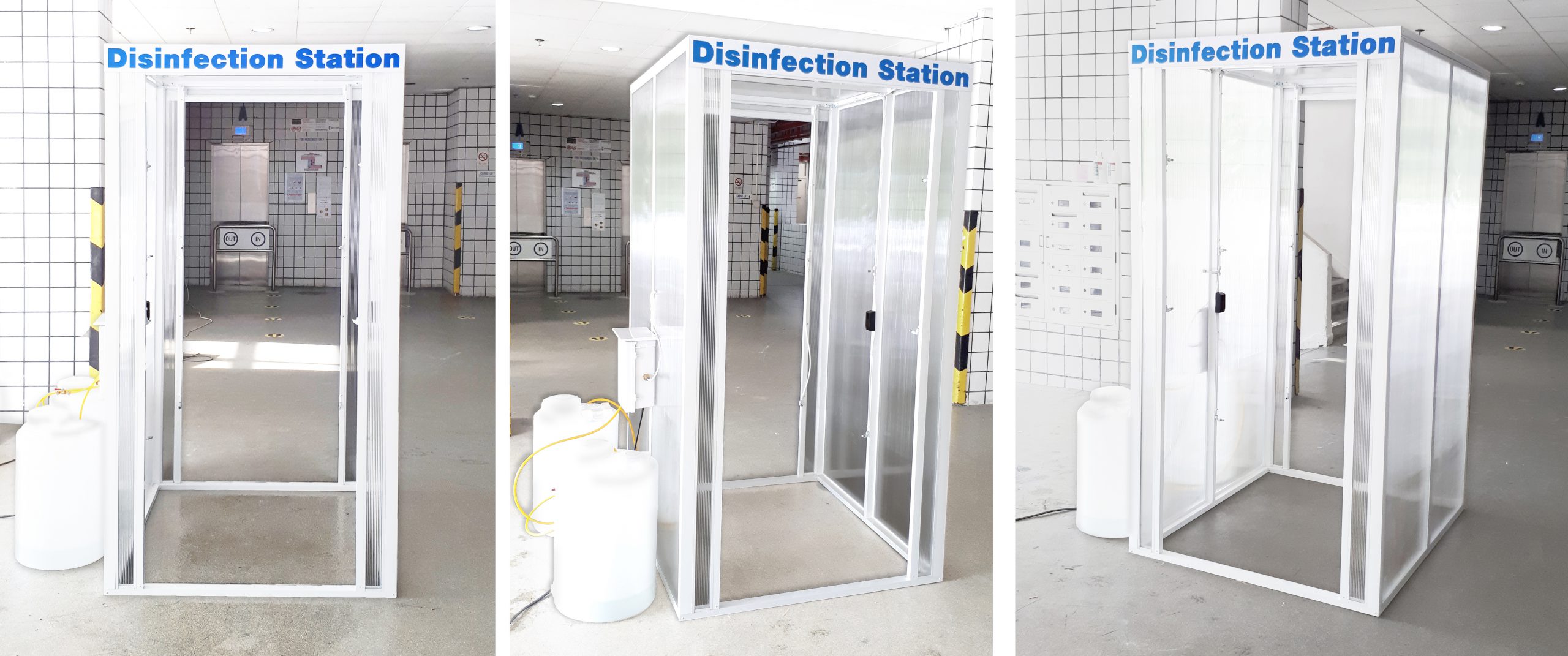 An additional measure to be taken as society gradually resumes to normal post-lock-downs.
The Disinfection Station is a public sanitation device to be placed at any point of entry in various settings.
It ensures bacteria and contaminants are cleansed and eliminated from the surfaces of our clothes, hair and body as we move from place to place.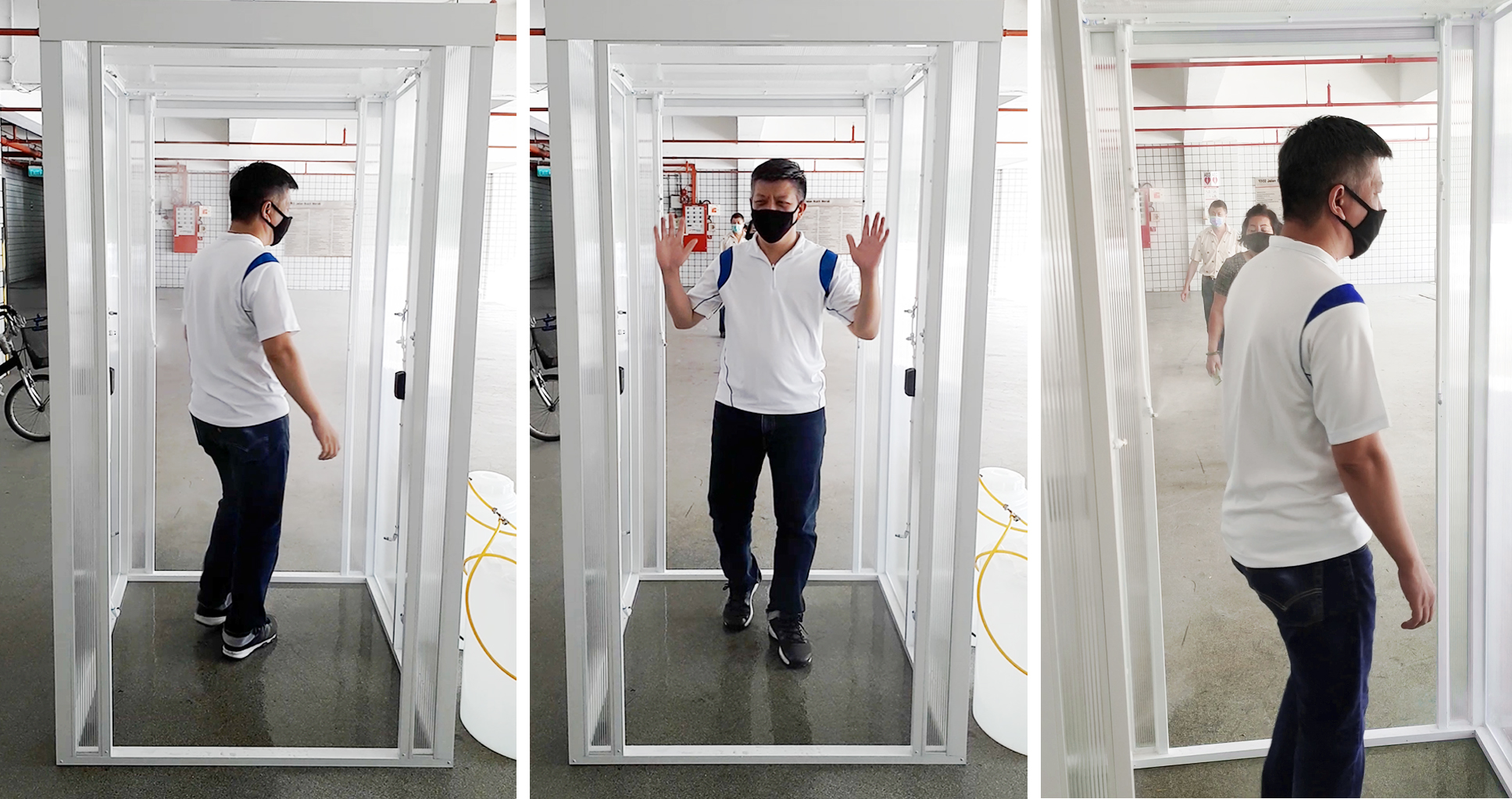 Walk through disinfection station with motion sensors automatically activating a full body 360°  coverage of effective disinfectant mist on an individual.
7 to 10 seconds walk through disinfection chamber provides an effective and efficient cleanse.
 Integrated Screening Device
Partnering with Eintell Smart Technology for all rounded protection.
Eintell offers all-in-one technology to ease operations and provide seamless tracking and workflow. Efficient and cost-saving as the Covid-19 Pandemic looks set to persist for a long time.
As our lives are disrupted and met with inconvenience, Eintell smart technology helps to speed up tracking processes and manage our visitor data with ease and accuracy.
Infrared Thermal Imaging Cameras

Accurate, safe and efficient Contactless Temperature Screening 

Smart Facial Recognition  

Mask Detection

Seamless and easy data management

Multi-function Software with Extensive Application to suit different needs. Easy to customize and adjust.

Modes for registered users or visitor tracking.

Safe Data Security

Safety, Wellness and Precaution for the General Public
The Disinfection Station is operationally friendly.
Delivered ready to use. And compact in size for individual walk through one at a time.
Hence only requires minimal space, and can be employed at entry points across various facilities, buildings and places.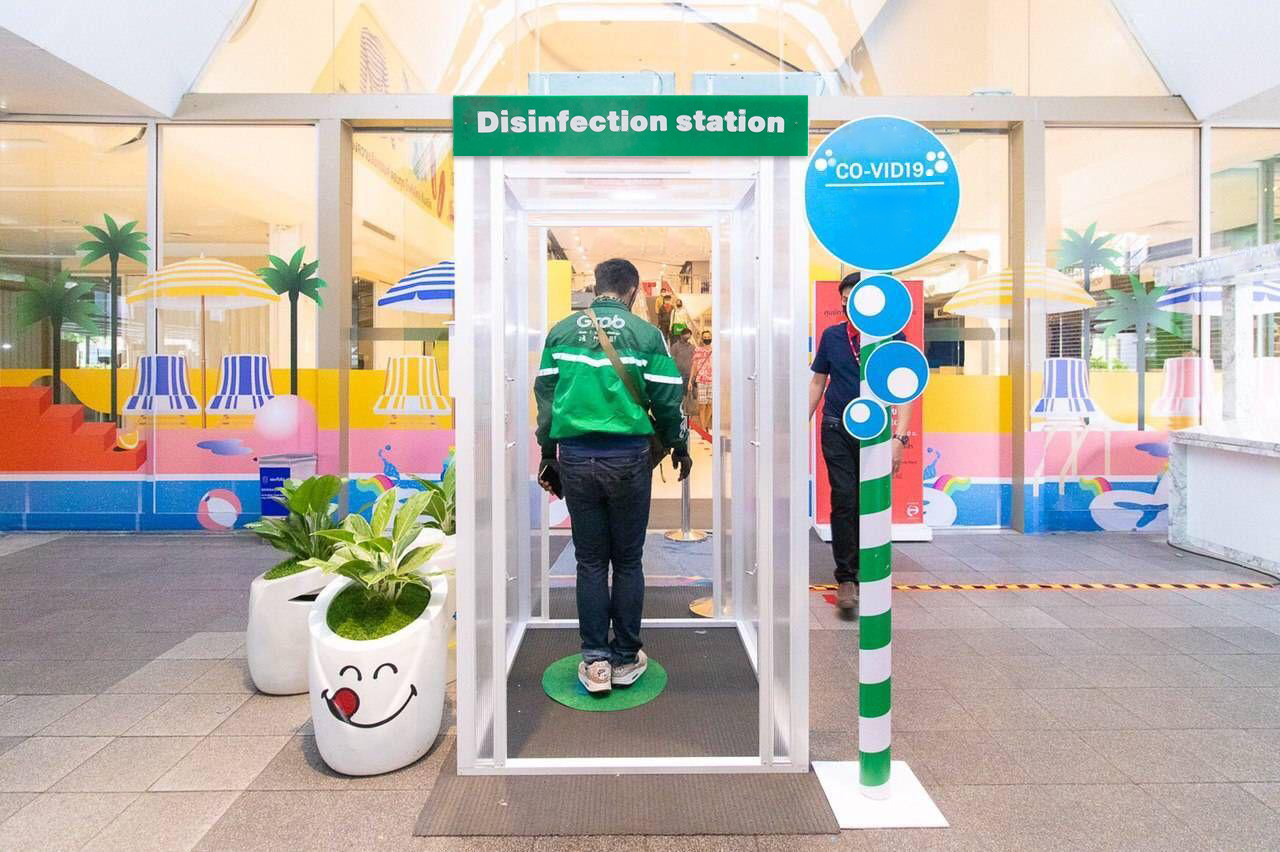 Hospitals  .  Nursing Homes   .   Schools   .  Transport Transit Centers   .   Offices
Religious Gathering Spaces   .    Dormitories   .   Central Kitchens   .   Malls   .   Hotels
Easy to use, and 100% safe.
100% safe for adults, young and old, and kids. That is because we supply a disinfectant sanitizer to be used together with the disinfection station. Product is not just food-grade safe, it has been tested completely safe on human skin and eyes etc.
Zero alcohol content, ensuring that there is no aerosol irritant to damage our lungs and inner air passageways.
As safe as water, yet as effective as a disinfectant.
As released in May on CNA, the disinfection channel (also called disinfection tunnel), gives individuals confidence and protection as they fought in the front lines during Circuit Breaker. As long as the right disinfectant is used together with the disinfection station, protection and safety is assured and effective.
NEA approved Disinfectant 
Safe and Quality Assured
Disinfectant solution with Sanitizing, Antimicrobial and Antivirus Properties
A fast acting, broad spectrum and water based disinfectant cleansing contaminants, bacteria, and viruses that may have clung on to the surface of an individual's clothes and body throughout the day. Safe for adults and kids.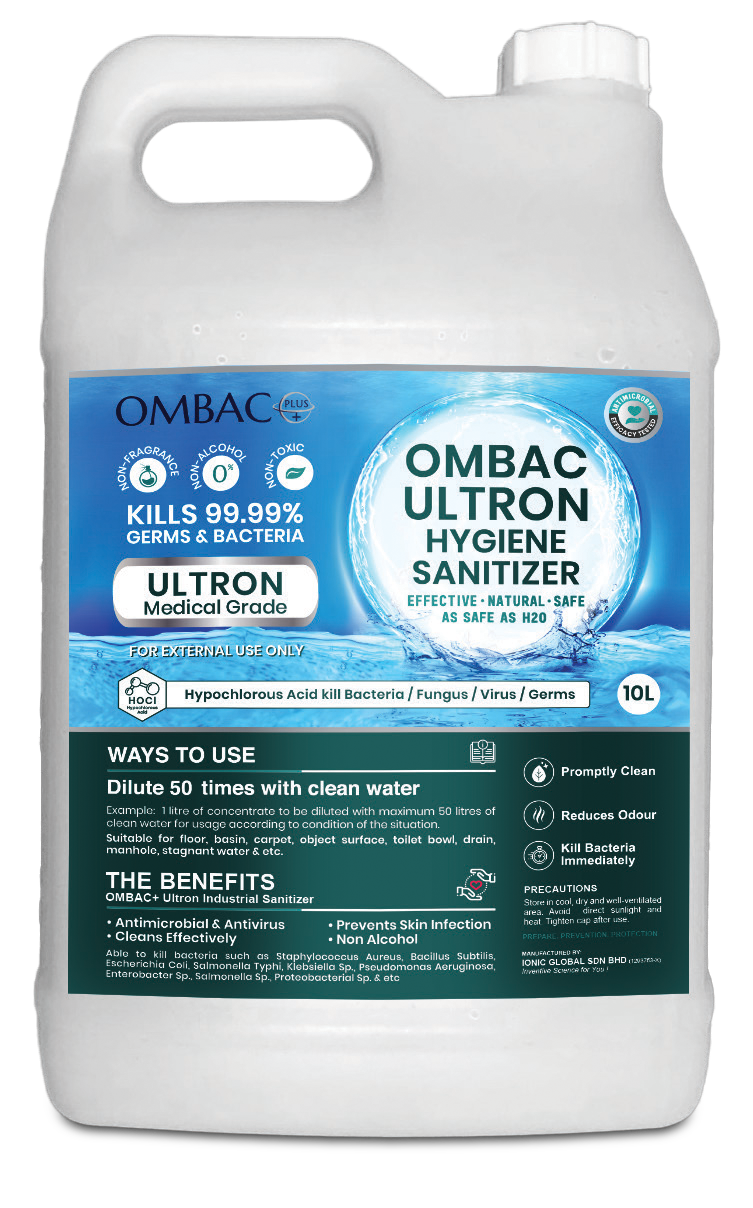 OMBAC + Ultron Hygiene Sanitizer
 We supply a medical grade sanitizer to be used as disinfecting spray in the disinfection station.
It can also be used as a direct contact surface disinfectant to wipe down surfaces, on top of being completely safe as a sanitizer on our skin.
Hypochlorousacid is the composite ingredient in OMBAC + Ultron. The component has been well studied for a decade to be an effective defence for inactivation of bacteria and viruses on surface contact. Approved and certified for use in health care, veterinary care, agriculture, industrial and general sanitation by agencies such as :
Food and Drug Administration (FDA)
Japan Agricultural Standard (JAS)
Centers for Disease Control and Prevention (CDC)
United States Department of Agriculture (USDA)
United States Environmental Protection Agency (USEPA)
There is no alcohol content, hence no concerns on aerosol irritants within the lungs or air passages. It is 100% safe, eco-friendly, and suitable for daily air sanitization.
Application Method
Dilution ratio is 1 : 50, in other words, 100 ml of Ultron dilution with 4900 ml of clean water. Stir mixture evenly into container or bottle, let it sit for 30 seconds and it is ready to be used as surface sanitizer for spraying or wiping.
Precaution
Keep bottle out of children.
Do not use after expiration date.
Store in cool, dry and well-ventilated area. Avoid from direct sunlight & heat.
Tighten cab after use.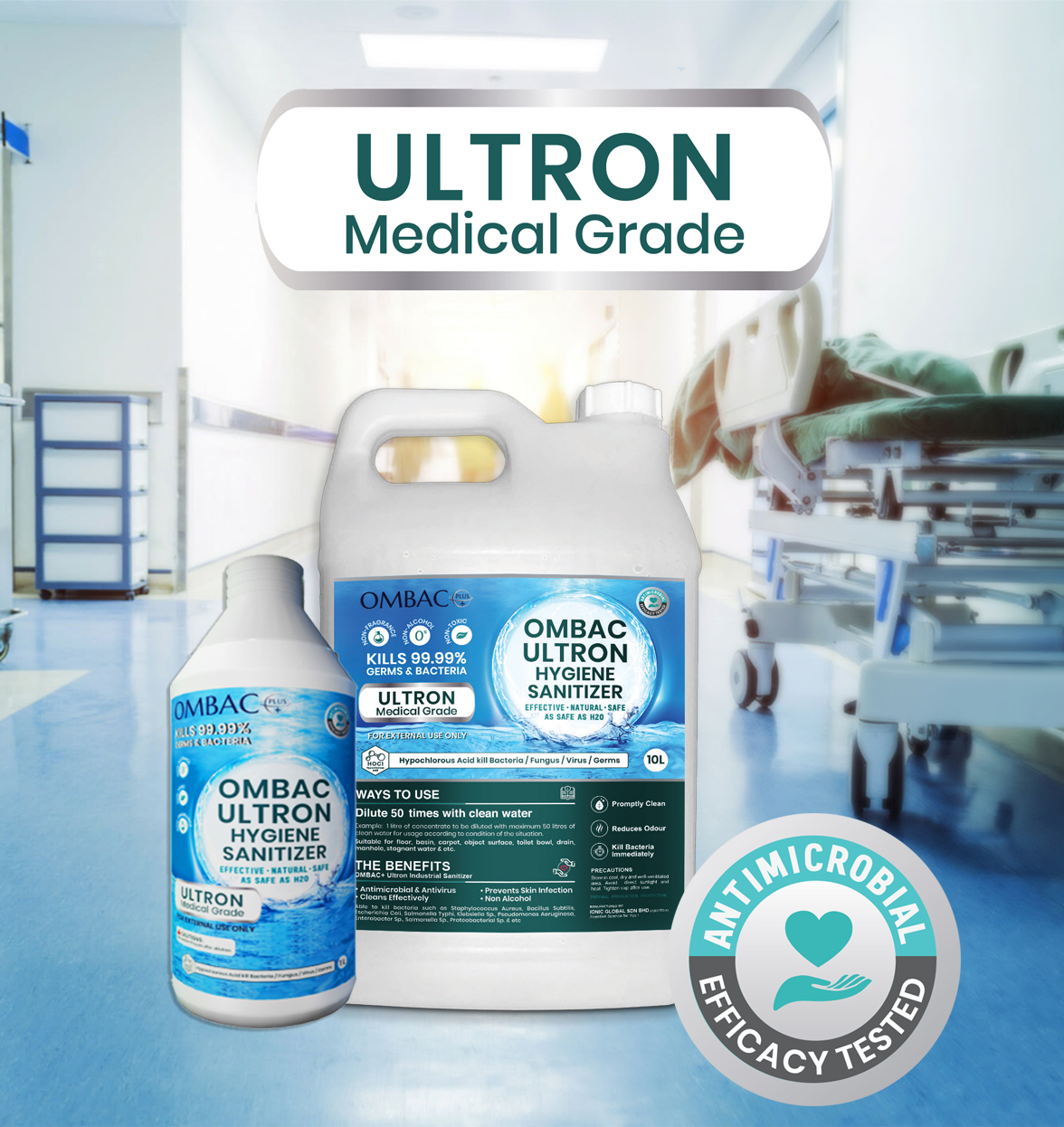 Fast acting.  Anti-Bacterial. Non-Toxic. Non Alcohol. Odourless.

99.9% of micro-organisms eliminated within 30secs after exposure to disinfectant.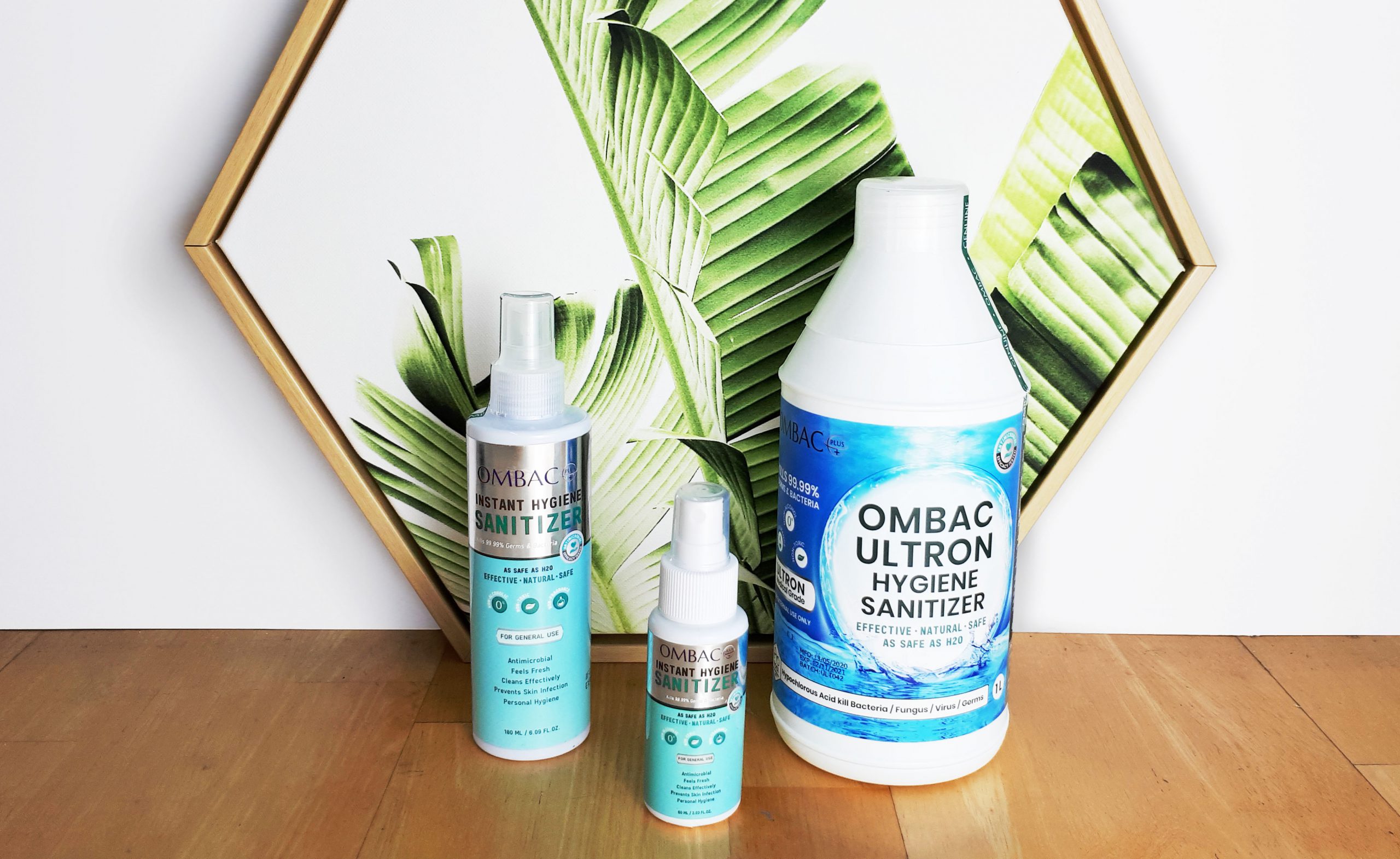 OMBAC+ range of products contain composition HOCl Hypochlorous Acid that have been rigorously evaluated and tested safe and effective, and approved for use.
All products are:
Tested effective against Microorganisms (elimination within 30seconds)
Tested zero toxicity (no heavy and harmful metals) and zero alcohol
Tested safe for skin and eyes and no harmful irritation to inner air passageways or lungs
Test reports, studies and analysis certified and approved for use by accredited labs and organisations.
Apex Status Universiti Sains Malaysia, Biological Sciences Laboratory with Accredited from Royal Society of Biology (UK)
Malaysia National Toxicology Laboratory National Poison Centre (Accredited MS ISO/IEC 17025:2005 lab for chemical testing)
Eurofins NM laboratory sdn. bhd ( Accredited MS ISO/IEC 17025 Laboratory)
U.S. Department of Agriculture
U.S. Food and Drug Administration
U.S. Centers for Disease Controland Prevention
U.S. Environmental Protection Agency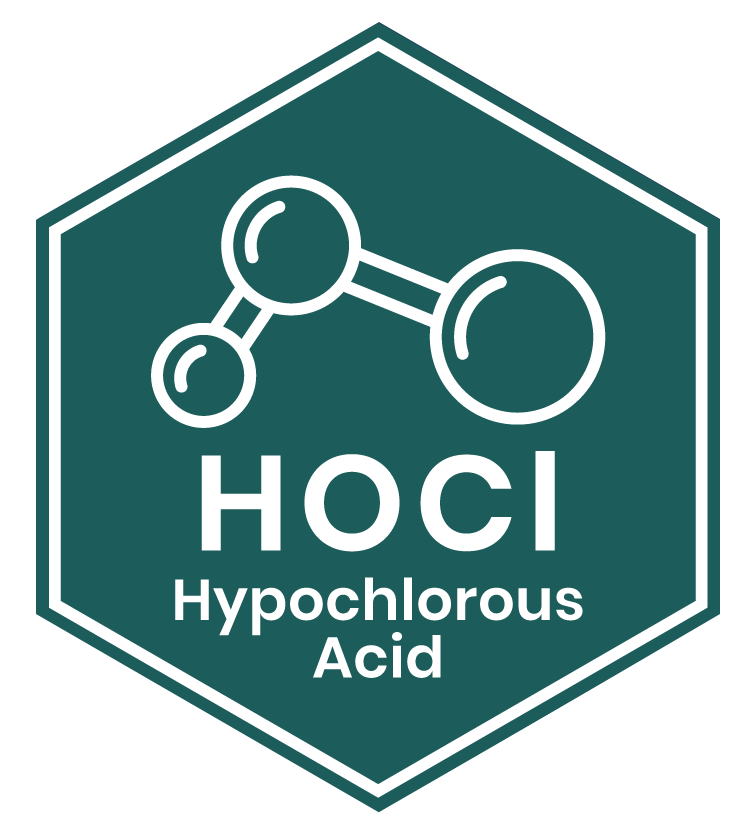 Disinfection Station Specifications
| | |
| --- | --- |
| Size | W1100mm x H2100mm x L1200mm |
| Gross Weight | + -30 kg |
| Tank capacity | 50 L |
| Spray time | 7 – 10 seconds |
| Spray Nozzles | 14 |
| Voltage | 12V |
| Power | 5W |
| Switch Mode | Motion Sensor |
| Water Pump Pressure | 6.8 Bar |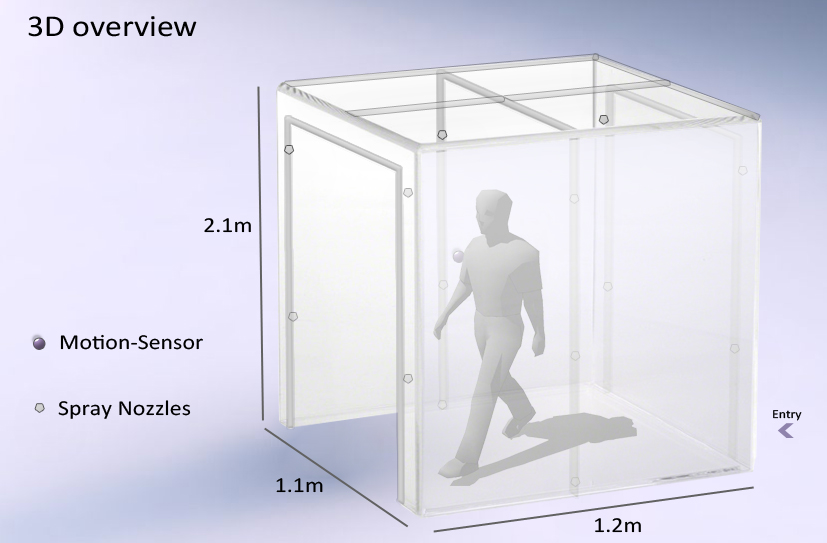 FREQUENTLY ASKED QUESTIONS
Q1) Why is modoleen providing this device?
The covid 19 pandemic that has still yet to be under control spurred our company to see how we can contribute to the fight against this virus. We were initially producing reusable masks before Singapore announced a lockdown.
Our global connections reached out to us about this device, a licensed manufacturer for hospitals that are currently using this at their entrances and departments. This disinfection station is certified and in wide usage.
Q2) How effective is this disinfection station against  COVID-19 and other viruses?
There are currently no cures or vaccine for Covid-19 ( Sars-CoV2).
This device will act as an additional barrier of protection as the disinfectant mist cleanses most contaminants, bacteria, and viruses that may have clung on to the surface of your clothes and body throughout the day.
General cleanliness habits of proper hand-washing with soap and social etiquette of covering your nose/mouth when you cough or sneeze are still the best protection first.
Q3) How soon can these be fabricated / delivered?
Upon order confirmation and deposit payment, the lead time will be:
• Fabrication of Station/Chamber lead time 3 to 4 weeks including shipping.
(Any orders made during Circuit Breaker period will commence upon order date, but delivery will only be after Circuit Breaker ends)
• Once production is complete, delivery and installation service is provided free for each unit.
Price list AVAILABLE upon request

fill up the contact form below or call us directly at +65 6270 9313

for more information or Sample Viewing