Modoleen is the leading uniform designer and supplier in Singapore. Our company is proudly women-led for 3 decades and continues the belief of supplying unique quality uniforms to multiple industries.
Incorporated since 1989, Modoleen has been a mainstay in the uniform industry as the leading design house for helping many companies, both in Singapore and abroad.
We create signature looks that captures the branding image of each business, creating signature looks infused with both style and function.
The company's value in quality has never faltered and has always strive to provide uniforms that are both durable, aesthetically pleasing and in tune with current trends.
We continue to persevere in providing chic, quality corporate wear for companies across the globe.
Modoleen was created by our founder Mrs. Sim as an aspiring 21-year-old in 1989. She believed uniforms are so much more than just a workwear.
Every design Modoleen created since has always infused style with function to make businesses and their employee in tune with trends. Mrs. Sim continues to persevere in Singapore's uniform industry as a company known for unique designs as uniforms needs evolved to be more fashionable.
Mrs. Sim
Founder of Modoleen Singapore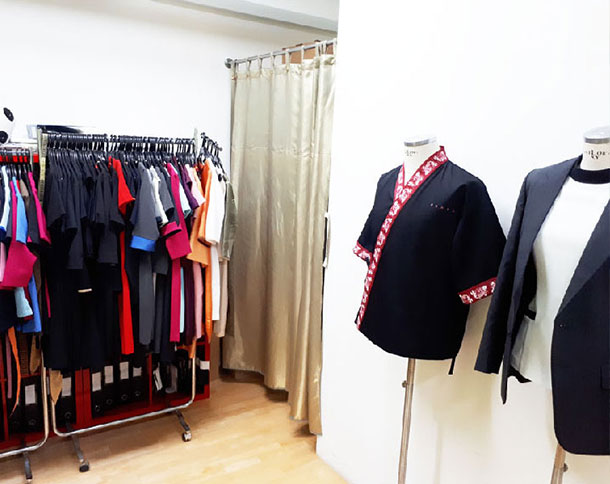 Singapore's leading uniform design house and supplier continues to aspire to help brands with completing a fully rounded corporate image.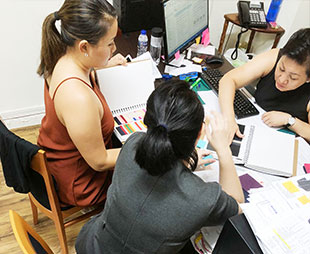 The Next Generation

The company continues to flourish with a second generation of daughters helming the reins with fresh ideas, bringing fashionable wear into the uniform industry.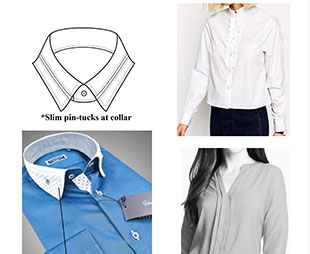 Industry Trends

Uniform consistency in quality, comfort and durability will be maintained through emerging technology and techniques.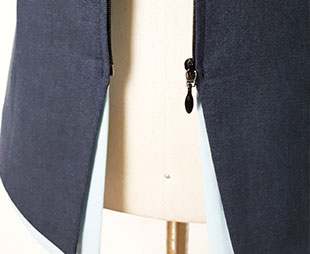 Upholding Workmanship

Modoleen prides itself in being known for its aesthetical design, while never compromising on quality of materials, workmanship and customer service.
Modoleen's dedicated team of professionals ensures every employee represents the crafted signature look in the uniforms they wear with pride. Our customer service and skilled stylists are always on hand to service every organisation uniform needs.